Abbey Presbyterian – "A house of prayer"
Pray for: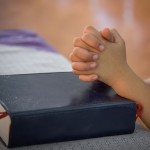 The needs of Christians throughout the world, our members in need, our church's growth, our community needs, our missionaries' needs and other issues of concern throughout the world.
Prayer is the "Power House" of the church. God constantly invites us to join him in prayer.  It is essential that we seek God's will and blessing in all we plan to do, give thanks to him for all that is achieved and care for one another as Jesus instructed.
Pray for blessings, encouragement and support on our;
Ministers: Rev. Alan Carson and Rev. Alex Boyd (Pastoral Assistant)
Your Kirk Session Elders are:
Thelma Coffey (Clerk of Session)
Tony Hacking
Geoffrey Marks
Douglas Ross
Maureen Rankin
Debbie McKelvey
David Murdoch
Fiona Cochrane
Joanne Stewart
John McCracken
Jonny Harkness
Chin Kwang Lau
Anne Greer
Your Church Committee Members are:
Rev. Alan Carson (Moderator)
Jennifer Ross (Church Secretary)
Chin Kwang Lau (Treasurer)
Simon Pauley (Property Convenor)
Noel Cochrane
Hillary Marks
Brenda Crawford
Billy Kerr
Ken Todd
Andrew Snoddy
Denis Nicholl
Jim Murdock
Stephen Galloway
Susan Hamilton
Margaret Hutton
Norma McIlveen
Alan Thompson
Don Hamilton
David Stewart
Church Staff
Caretaker:           Cleaner: Brenda McIlwaine
Daily Prayer Guidance